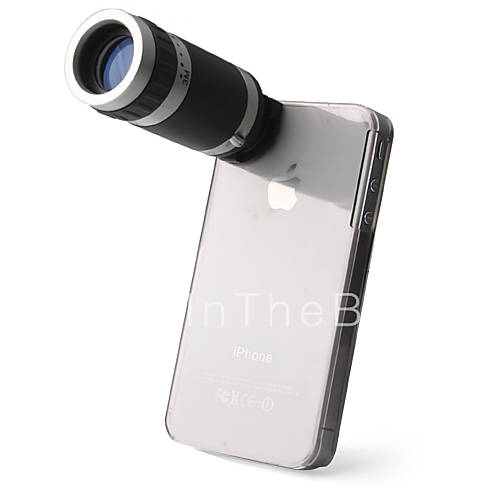 For this week's LITB Lab we are going to take a peek at the ingenious Telescope 6x Zoom Camera and Case for iPhone 4/4S. This is a product that has me, as a budding photographer myself, enraptured. Camera technology on phones has become increasingly sophisticated over these past few years, with a noted increase in mega pixels and colour management. Indeed, one may even be bold enough to claim that recently the quality of pictures produced by certain camera phones is not a far cry from that of a true camera. However, what must be conceded is that the compact nature of a phone camera lens sacrifices both a decent zoom, and the ability to filter light in the same way as a true camera.

The rather impressive looking Telescope 6x Zoom Camera and Case is an end to the woes of phone camera inferiority. Its powerful 18mm lens is capable of producing a 6x zoom without the blurriness the inbuilt zoom of the iPhone produces on long shots. Its manual focus function allows you the freedom to physically control your shots, giving you an increased role in the outcome of your photography. It also provides the ability to take wide angle shots with good colour reduction; great for capturing that perfect sunset moment!


For those of you who look at this product and worry about its potential impracticality, fear not! The lens and case are detachable, making carrying it around less hassle than having to carry both a phone AND camera around with you wherever you go. Besides, at the unbelievable bargain price of US $11.69, you'd be mad not to give it a try!