Floral print has been around forever and always strolls in and out of season on a whim. This spring it's sprouting up everywhere – from skirts to shirts and everything in between. At the forefront of this floral invasion, many celebrities have been out in full force showing their support of this latest trend. Here are some ways to rock floral as worn by some celebs!
Floor Length Frocks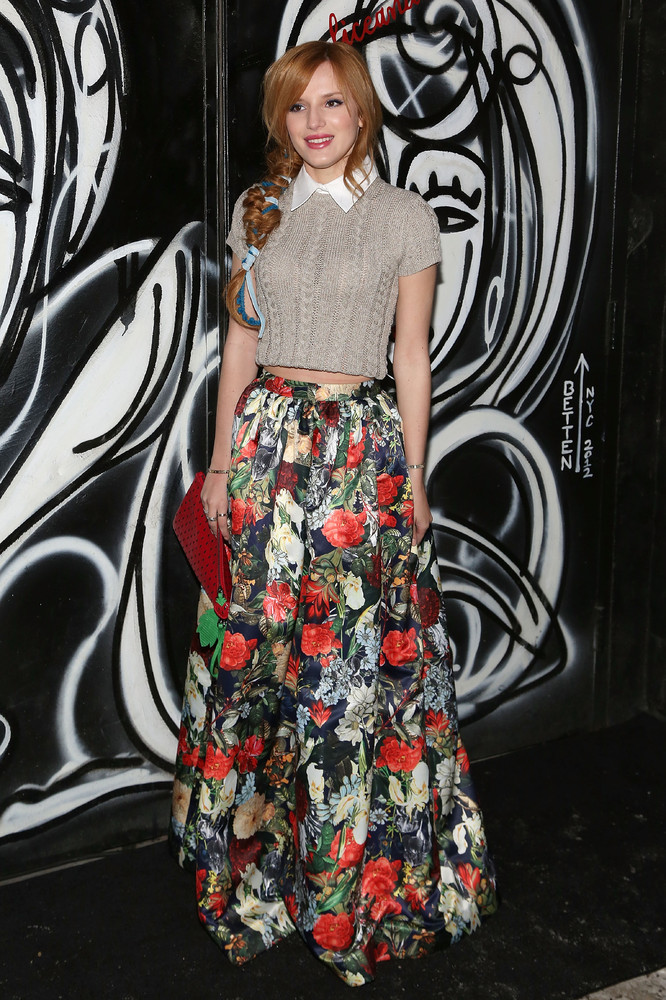 Floor length skirts are a bold move and often aren't that flattering when styled poorly. Use a strong floral print and offset it with a well-fitted, neutral top. This will add emphasis to the skirt and really make the whole outfit pop.
Crop That Top
The sun is shining and the temperature is rising. It's the perfect time to rummage through the depths of your wardrobe and let those crop tops see light. Match it with some light denim and you're good to go.
Floral Tracksuit
This look ain't for everybody, but if you can rock it – why not? In a street chic kind of way, a floral tracksuit definitely packs a punch.
Pencil Skirt
Nothing says modern chic like a pencil skirt. A bold floral print will add life to this dubiously figure hugging ensemble and will really brighten your whole look. One again, if flaunting that massive pattern below, take it easy on the top!
Floral Pants
The floral pants in this outfit really pop and perfectly compliment a neutral midriff shirt and boxy jacket. Comfortable and stylish, we like it!
Floral Crown
You might normally associate flower crowns with hippies and festival goers (which is totally fine by the way!), a subtle flower crown to top off a great outfit can work perfectly too.
If you want to check out some great floral fashion (or any fashion!) come check out our website here.