Summer has arrived and that means now is the perfect time to head into the great outdoors and spend a night under the stars. Whilst the idea of camping may seem like a daunting challenge to some, this can easily be overcome with some simple preparation and the right equipment. Here is a guide to make your next camping trip a breeze.
Shelter


It's essential to have a good quality tent when you spend a night or few outdoors. When choosing a tent, a lot depends on the terrain you'll be camping out in, the amount of people who will stay in the tent and of course your budget. There are a wide range of tents available on the market and you should be able to find something that suits your situation perfectly. If you plan on trekking before eventually setting up camp, it's recommended you choose a tent that is light and packs up compactly.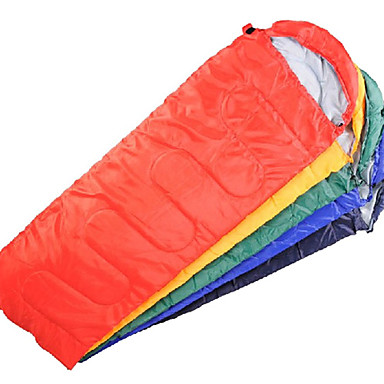 You want to make your tent as comfortable as possible. Nothing is worse than having a terrible sleep while you're out in the wilderness. Think of your choice of bedding and the level of comfort you want. Inflatable mattresses are great however, sometimes can lead to more hassle and effort . There are some great roll-up mats that will be sufficient and comfortable enough if you can adjust to roughing it for a night or two. Once you have a mattress sorted, make sure you have a sleeping bag that is rated for the temperature you'll be camping out in and made with materials that breathe. You can often buy all of these things online for a great discounted price such as here.
Survival

Nothing beats a delicious meal cooked over a fire when you're experiencing the great outdoors. Do yourself a favor and make sure you pack some good quality cooking utensils. Some great purpose-built camping pots and pans are essential as they have been made to withstand the wear and tear of outdoor cooking and open flames. You'll be able to cook an amazing meal with the comfort of knowing that you have everything you need when you pack the right cooking utensils.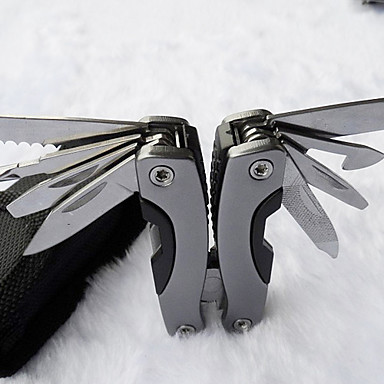 Other than cooking utensils, some basic tools can really make a big difference to your camping experience. A simple multi-tool like the one above that includes pliers, knives and other useful functions will allow you to complete many tasks that will come up when camping. Other survival gadgets that you will require include lighting (think lanterns, flashlights etc.) and simple furniture such as stools and hammocks.
Do you have any good camping tips to share? Let us know below.
For all things camping, visit us and browse through thousands of great deals here.